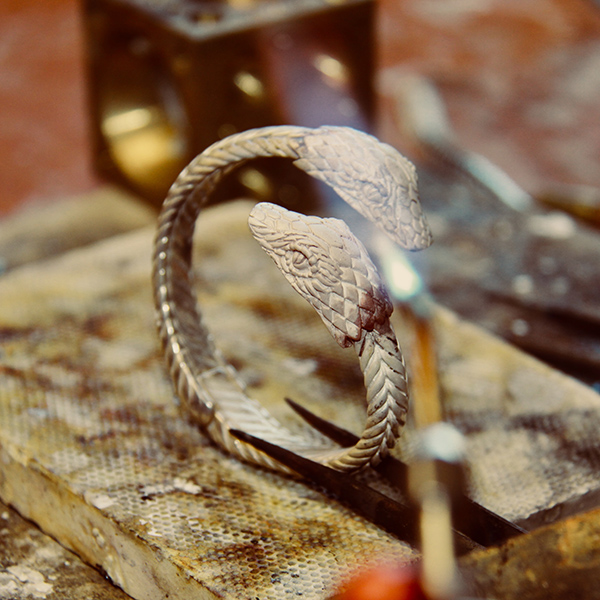 FIERCE ANIMALS
Inspired By
SILK Jewellery presents a very mysterious new innovative jewellery line carrying the name FIERCE by SILK.

SILK found its inspiration in FIERCE animals. People have for long admired the power of the big animals, especially the apex predators such as lions, tigers, eagles, wolves and snakes. They are incorporated all around the world in cultures and religions, fashion, art and now also in jewellery land. These inspiring creatures are more than just dangerous. They are the perfect embodiment of strength, commanding respect from every creature they meet.

An eagle feather, a snake skin, a wolf print or a tiger tooth translated into FIERCE jewellery providing the wearer with the qualities so admired in these animals; speed, strength, courage, intelligence, but above all fearsome power.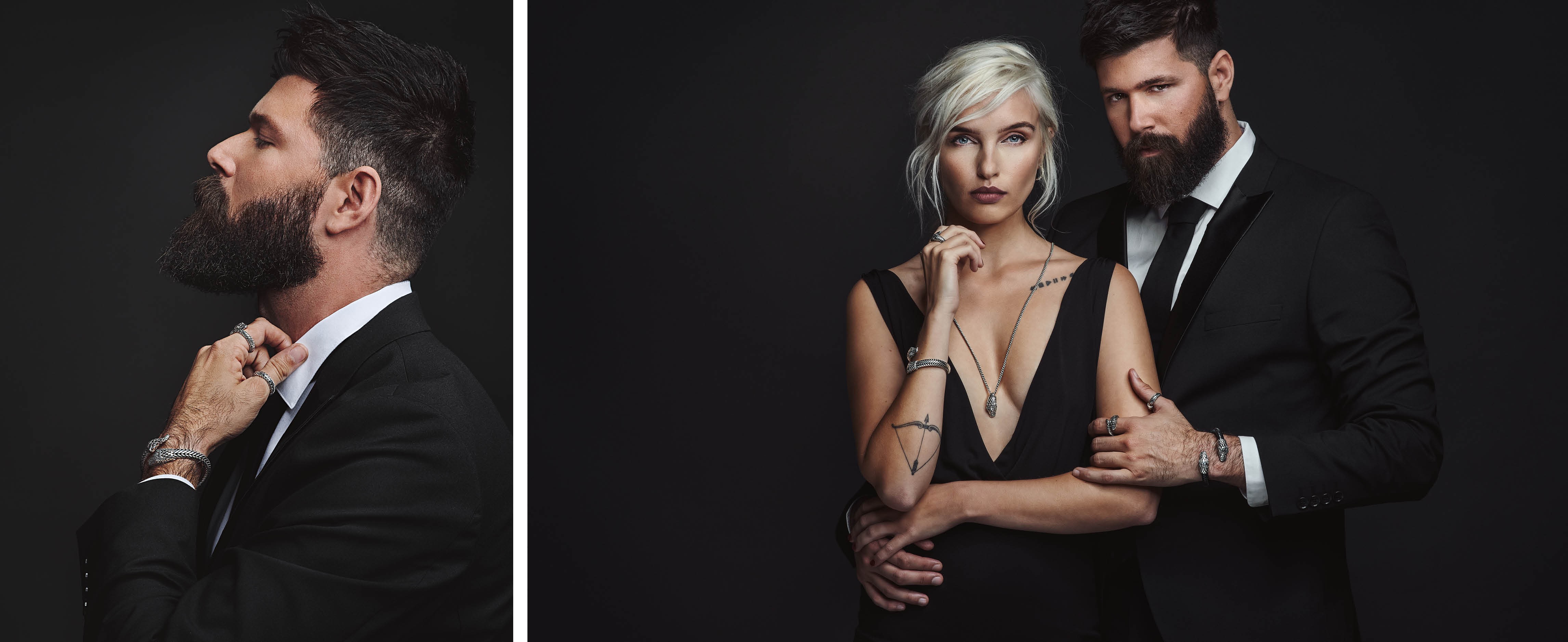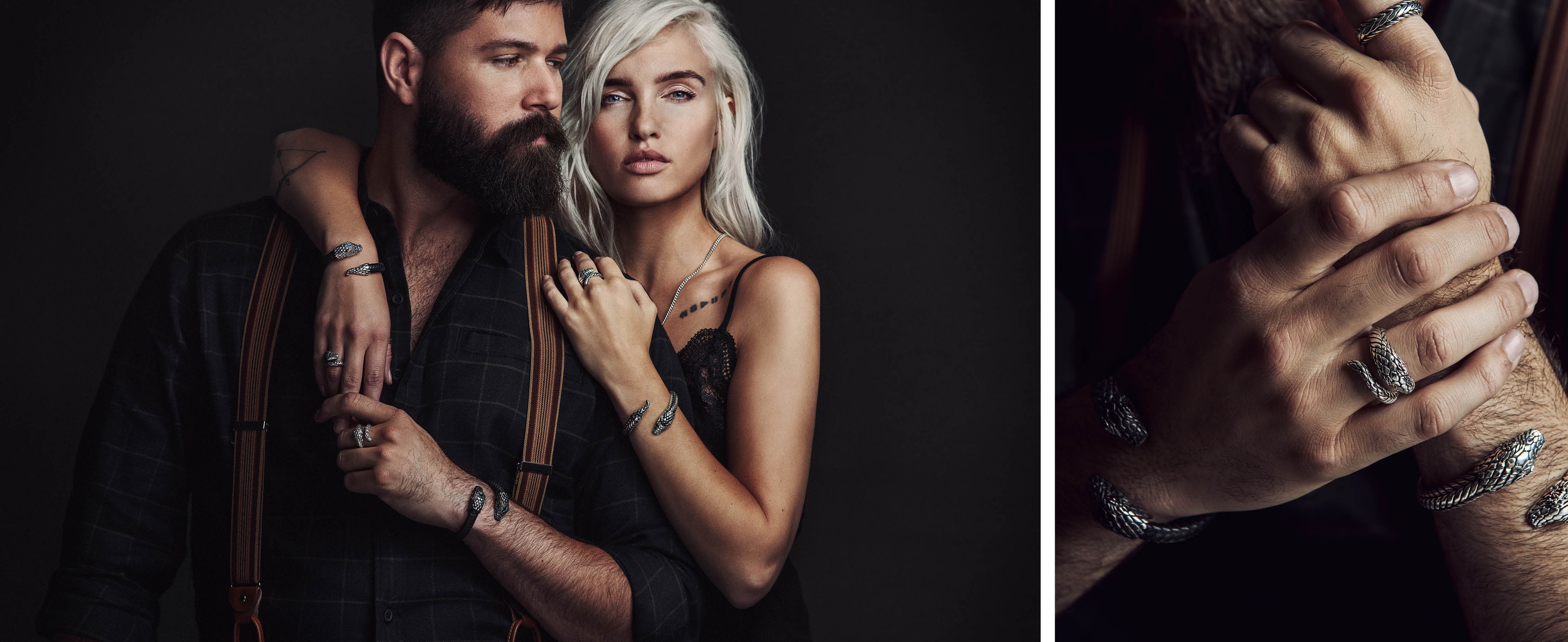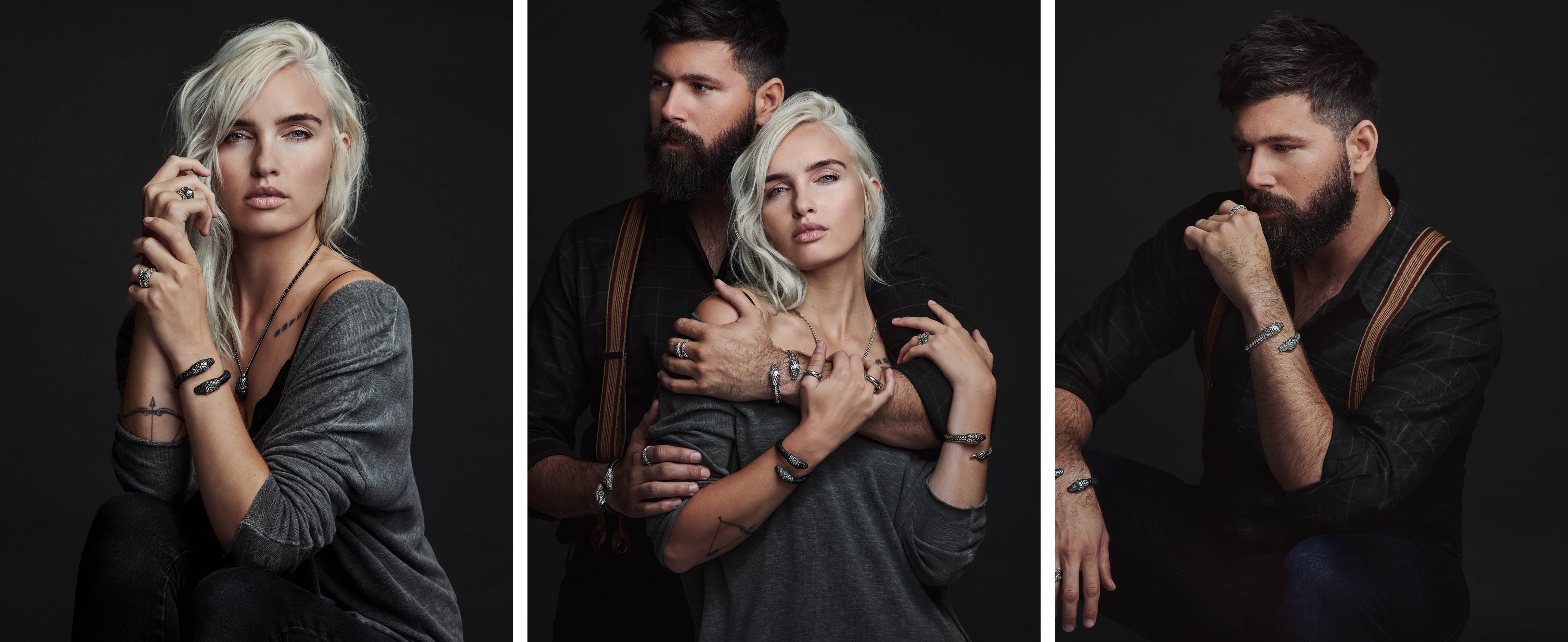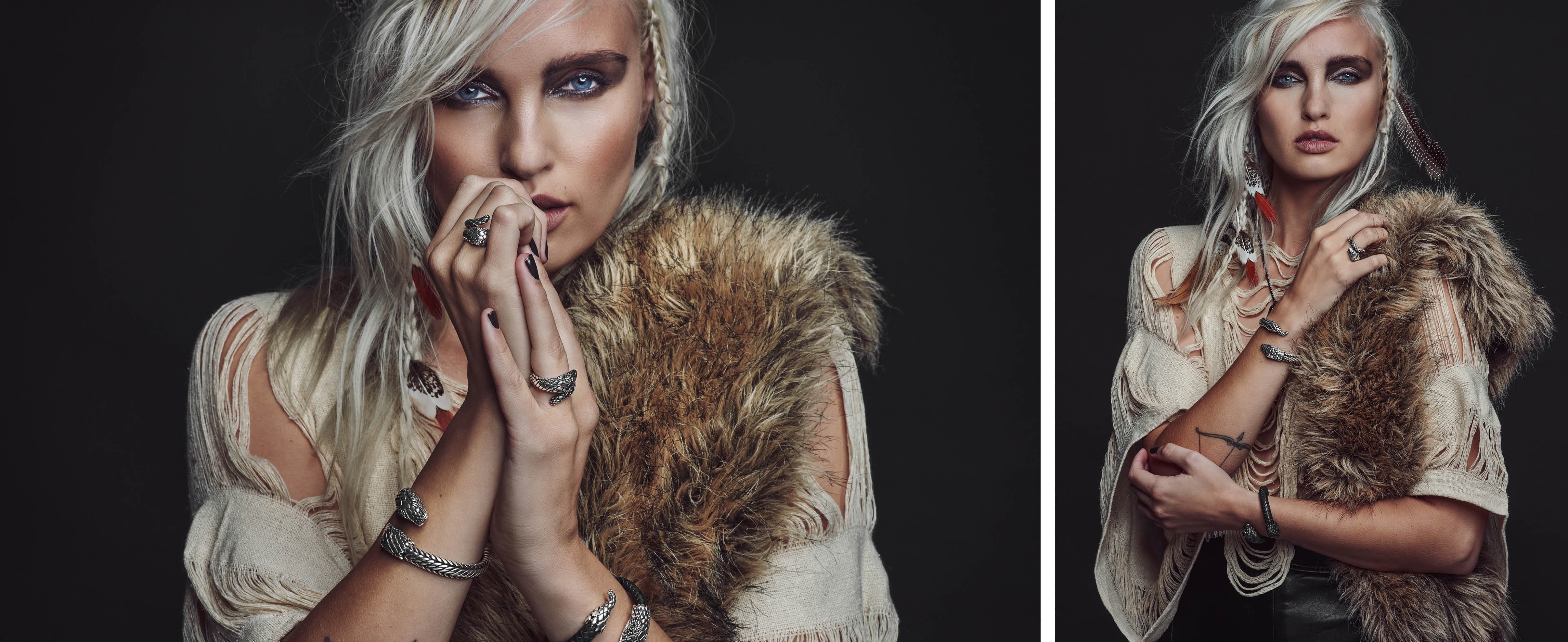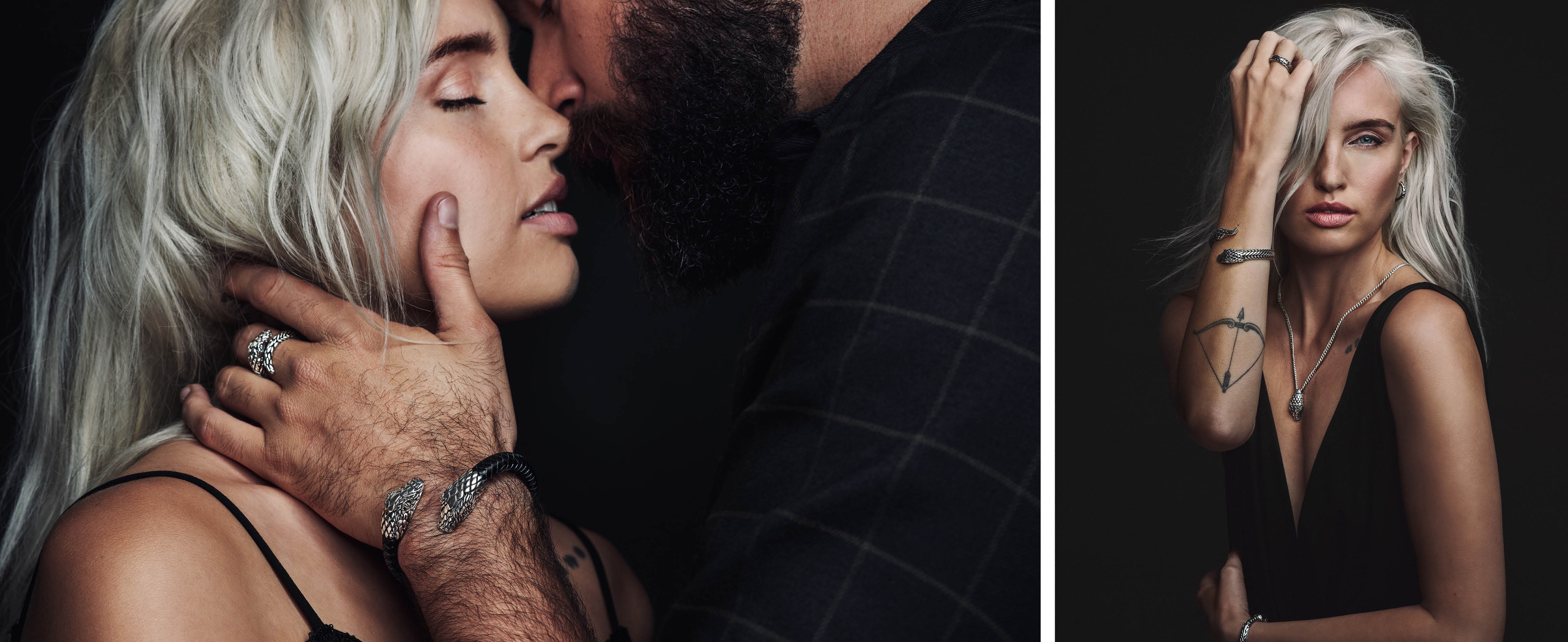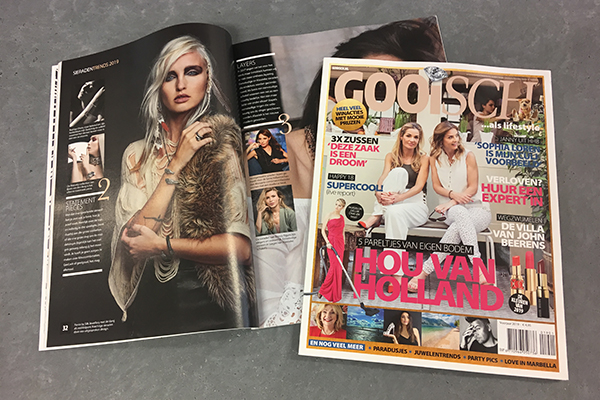 19 Mar 2019
Gooisch magazine
We spotted FIERCE by SILK in the latest issue of Gooisch, lifestyle magazine this week.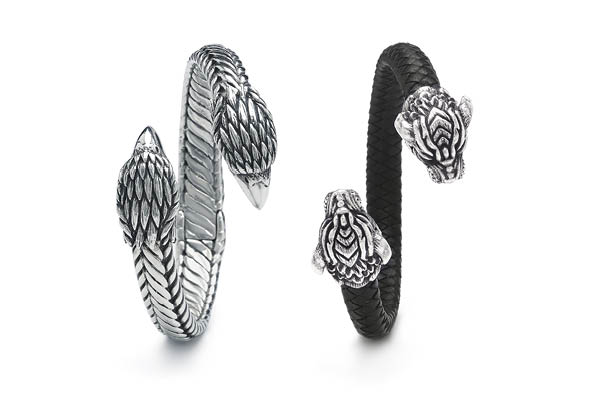 1 Sep 2018
FIERCE Tiger and Eagle
This fall, SILK will add two powerful FIERCE animals to its innovative jewellery line FIERCE by SILK.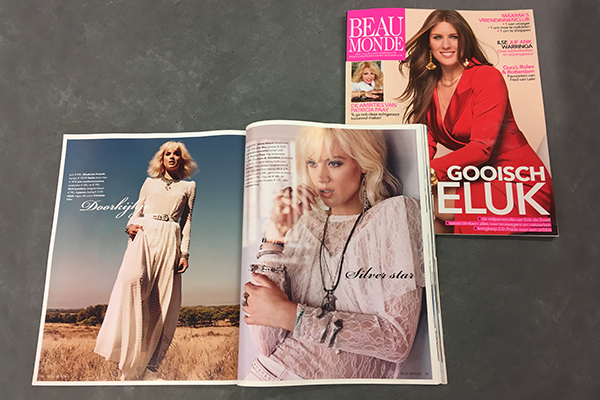 1 Jul 2018
SILK editorial in the latest issue of Beaumonde
In this issue of Beaumonde, your monthly dose of glamor, beauty, fashion and .... SILK jewellery!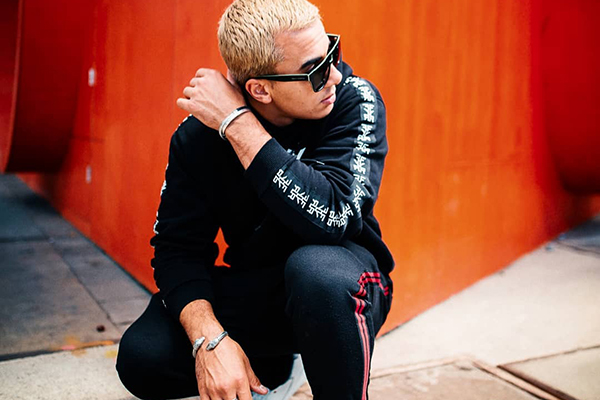 3 Mar 2018
Timor Steffens has been spotted with FIERCE
Did you already spot Timor Steffens with his favourite item of SILK jewellery?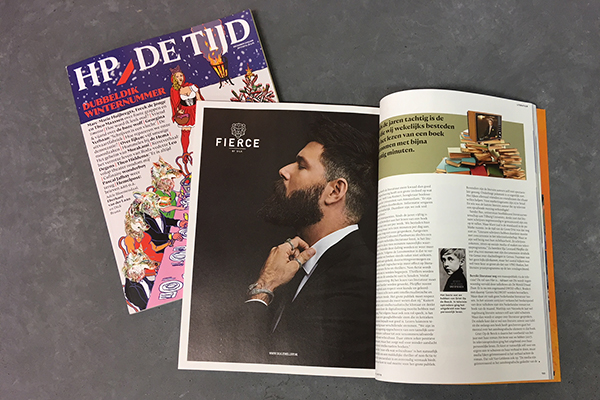 1 Dec 2017
FIERCE in HP de Tijd magazine
Beautifulfull-pagepublication of the latest, stylish FIERCE by SILK in HP de Tijd!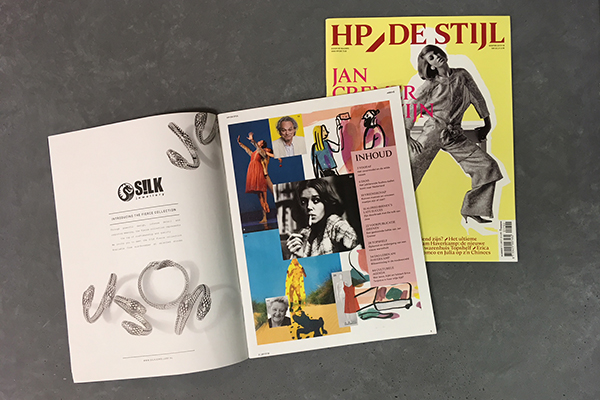 1 Nov 2017
HP de Stijl magazine
This month FIERCE by SILK; the new mysterious snake line from SILK can be found in the Stijl number of HP de Tijd.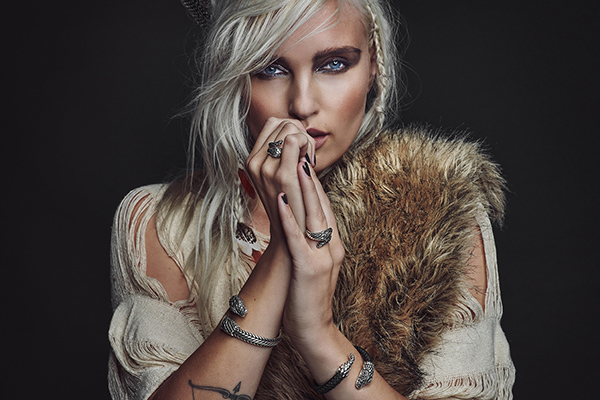 1 Sep 2017
HER SOUL IS FIERCE, HER HEART IS BRAVE, HER MIND IS STRONG
There has been a trend slowly sneaking in, coming upon us like predator compelling his prey and developing a strategy of attack. Amazones, tribal or trooper, SILK got inspired by the warrior look, showing FIERCE men and women that are up to whatever battle lies ahead.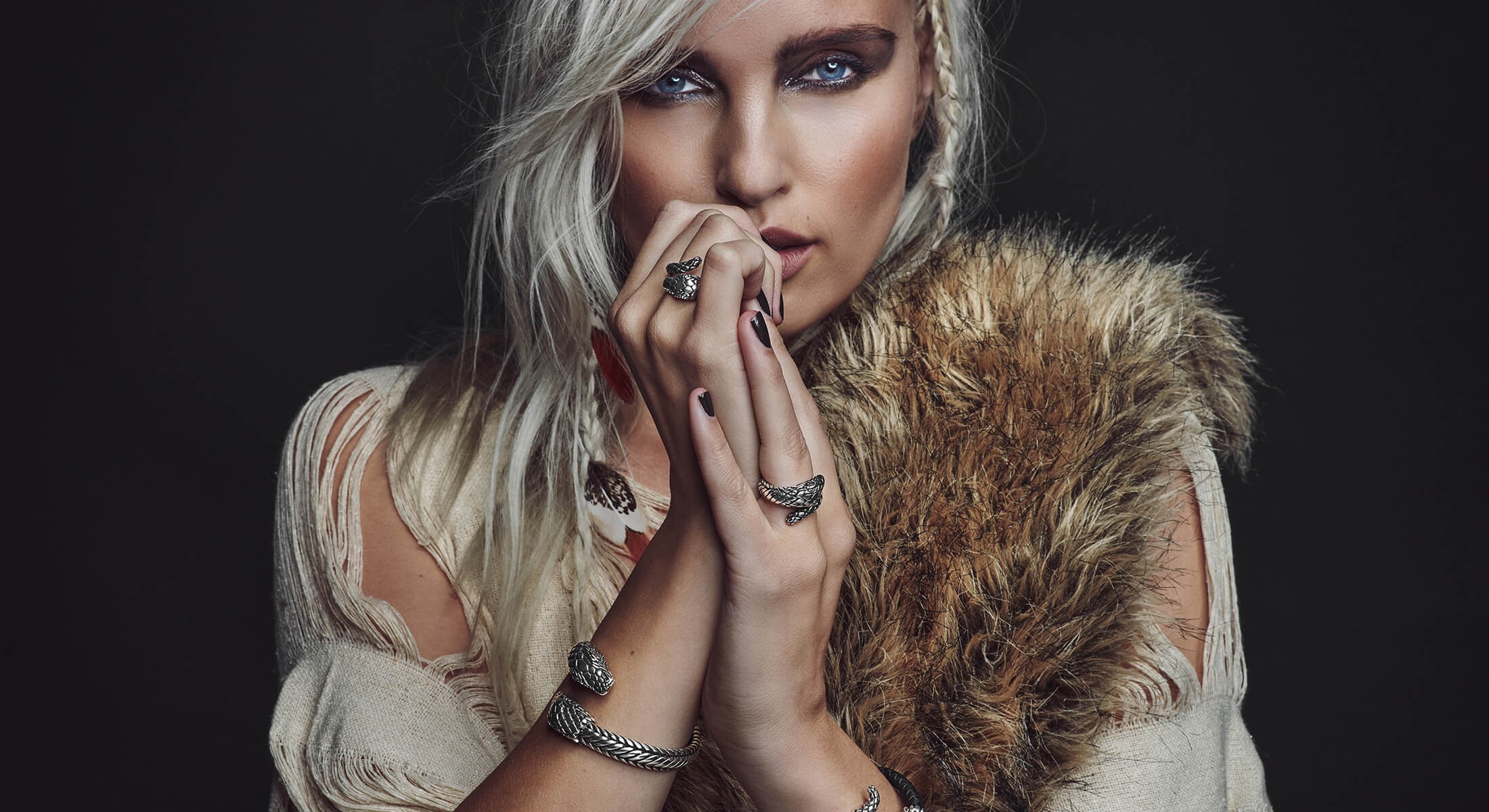 HER SOUL IS FIERCE, HER HEART IS BRAVE, HER MIND IS STRONG
WHERE TO BUY
POINTS OF SALE
NETHERLANDS

ALKMAAR
B Glamorous | Ritsevoort 29 | tel 072 520 1800

AMERSFOORT
Baronyan Amersfoort | Emiclaerhof 226 | tel 0334558425
Juwelier Nipshagen | Leusderweg 133 | tel 033-4614161

BLADEL
De Edelsmidse | Sniederslaan 17-A | tel: 0497 387 936

BEVERWIJK
Juwelier Weijer | Beverhof 29 | tel 0251-225110

BREDA
Kelie | Halstraat 25 | tel 076-5144682
Van Gurp Juweliers | Grote Markt 27 | tel 076 737 0244

DEN HAAG
Juwelier Langerak | Vlamingstraat 42 | tel 070 363 6639

DALFSEN
Juwelier Stegeman | Prinsenstraat 15 | tel 0529 431 363

DRONTEN
Mirella Sieraden en Horloges | De Redepassage 16 | tel 0321-380243

DORDRECHT
Allure Crystals & Jewels | Statenplein 88 | 078 64 89 101

GEMERT
Ieder1 | Nieuwstraat 1 | tel 06 23019123

GELEEN
Juwelier Bemelmans Geleen | Salmstraat 19 | tel 0464 743212

GORREDIJK
Juwelier Wiebe Woudstra | Hoofdstraat 45 | Gorredijk | tel 0513 461 626

GRONINGEN
J&B van Ark juwelier | Verlengde Hereweg 90 Groningen 050 - 527 12 45

HAARLEM
Juwelier Langerak | Anegang 7 | tel 023-5321064

HOOFDDORP
Juwelier de Haas | Marktplein 262 | Hoofddorp | tel 023 561 4076

KATWIJK AAN ZEE
Juweliershop van der Zwart | Zeilmakerstraat 2 | tel 071 402 7592

LEEUWARDEN
Remark Juweliers | Nieuwestad 18 | tel 058-212 92 91

MAASTRICHT
Ferrum | Spilstraat 21 | Maastricht | 0437 676034

MIJDRECHT
Juwelier van Beek | Dorpstraat 36 | tel 0297-289176

MONNICKENDAM
Sako Juweliers | Julian Kerkstraat 58 | | tel 0299-653023

OUDE PEKELA
Berwin Bijholt Juwelier | Scheepshellingstraat 34 | tel 0597 615501

PURMEREND
Juwelier Brouwers | Hoogstraat 7C | Strada |

ROTTERDAM
FARFALLA | Aert van Nessstraat 54 | Rotterdam | 010 - 413 65 56
STIJL by Amilcar | Karel Doormanstraat 358 | tel 010-2136623

SLUIS
Huize Hollandia | Kaai 30 | tel: 0117 461 272

SITTARD
Bemelmans Juweliers | Steenweg 9 | tel 046 452 1504VLAARDINGEN
Juwelier Adri Stam | Fransenstraat 2 | 010 460 2688WORMERVEER
Juwelier Frans Kuyper | Zaanweg 120a | tel 075-6281060

TERNEUZEN
Juwelier Wijffels | Noordstraat 103| Tel: 0115 648 070

TIEL
The Young 1 | Waterstraat 29 | tel. 0344-695692

WIJK BIJ DUURSTEDE
Juwelier Erik Van Kalsbeek | Peperstraat 9 | tel 0343-591400

ZAANDAM
Christian van Zijp | Gedempte Gracht 4 | tel 075-616 3536

ZIERIKZEE
R. van der Bijl Goud Zilver Edelsmederij | Appelmarkt 11 | 0111851388

BELGIUM

HANDZAME
MC Juwelen | info@juwelenmc.be | Handzamestraat 159 | 0032 495846013