INSPIRATION BLOG
SILK LIFESTYLE
Not only do we love beautiful jewellery, we also enjoy stylish lifestyle items, undiscovered hotspots, travel, parties and vintage treasures. Do you also enjoy beautiful things, traveling, good food, going out, the theatre, movies, or just little things? Are you wondering where Maarten prefers to drink his coffee in Bali? We are happy to share our loveables with you. On our inspiration blog, you will find your dose of SILK Lifestyle inspiration.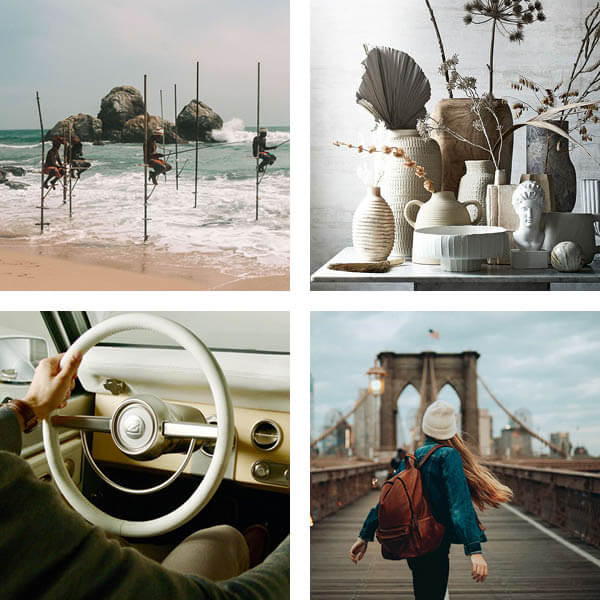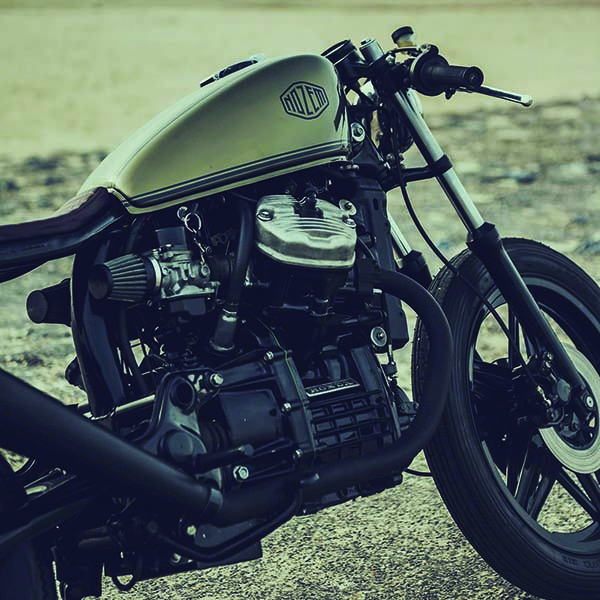 READY TO ROLL WITH THE NOZEMS
Who doesn't like to ride bikes and wear leather jackets?! Nozem is the name given to an Amsterdam subculture, drawn by young people who made the streets of Amsterdam unsafe, driving around in leather jackets and rebelling against the system. Sharing the passion of craft, at Nozem, a creative design studio based in Amsterdam every motorcycle is a one-of-a-kind. Ready to roll, go check out their handcrafted motorcycles at instagram.com/nozemamsterdam
GIVE YOUR HOUSE SOME BRASS
We see more and more rich materials coming back into our homes, of which this season brass stands out with flying colors! The interior new kid is also called 'the new gold'. The matt look of this living trend adds a soft yet luxurious appearance to your home. Let the material subtly come back in multiple accessories or furniture to create a beautiful rich whole.

As gold and gold-tone jewellery has increased in popularity over this decade, brass jewellery is also on the rise. Overall, brass is a versatile metal to use in jewellery, and with care, brass pieces will be with you for a very long time. We've been mixing it with sterling silver for a surprisingly on trend effect. Bring in some color with these two newcomers.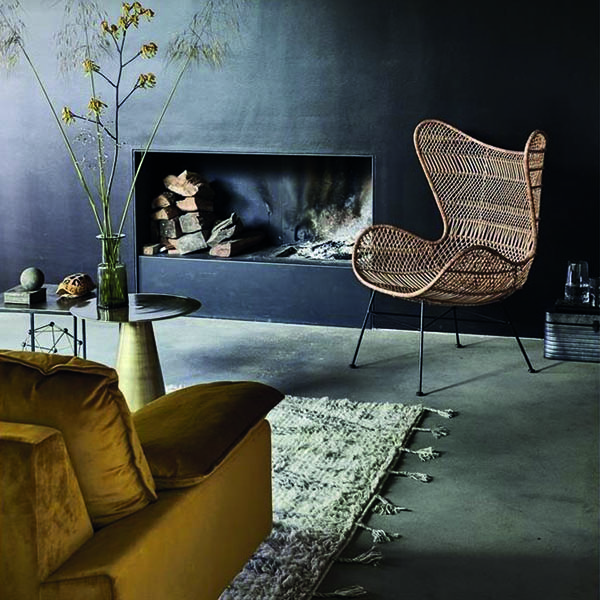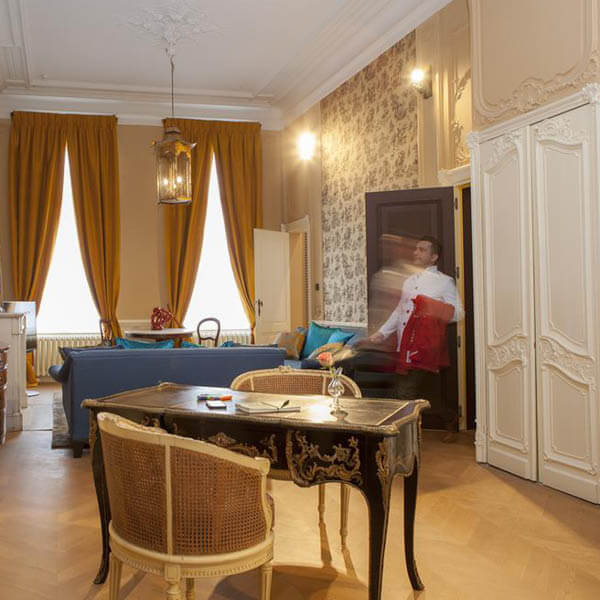 JUST ACROSS THE BORDER
ANTWERP
Antwerp was our base for our DYRY campaign shoot. During our visit we started to love Antwerp even more than we already did.

When you travel to our neighbours and you're in a generous mood, treat yourself or the one you love to an overnight stay in the special Cabosse hotel with its unimaginably luxurious rooms & suites. Definitely go for the Queens suite, which radiates pure class and authenticity with its crystal chandeliers, Venetian glass mirrors, authentic fireplaces and high ceilings with elegant mouldings that give you a sense of space.

After a fulfilling day of shopping, jump in the bizarre, beautiful marble bath. Pour yourself something from the maxibar with an wide selection of wines, Belgian beers, soft drinks and snacks. Besides the four spacious suites, Guesthouse Cabosse also offers wellness for the ultimate chillers among us.
STILL MORE TO DISCOVER
ANTWERP PART II
But there is more to discover in Antwerp. Via Bart's Boekje, a great site where you can find super nice places nearby, we also found:

MEATPACK
Or-or is so obsolete, that is how the Facebook page of the brand new MEATPACK on the edge of the Antwerp Island starts. And that makes sense. And thus the initiators of MEATPACK started their original concept in an old factory shed of 5000 square meters where everything is and-and. Art, fashion, food, music, crafts and nightlife in one. That's quite a bit so take a break for the next event: the 'business' is a mecca for those who love art, food trucks and parties. That name? It refers to the New York Meatpacking District because that's what the initiators envisioned: a 'piece' of creative New York in Antwerp. We like.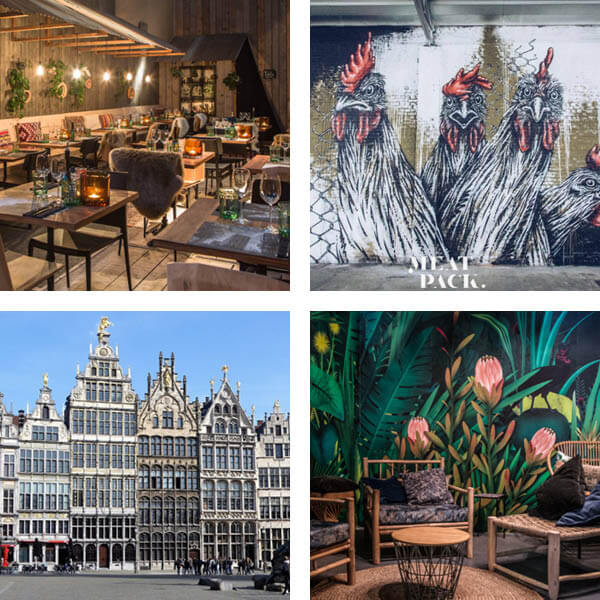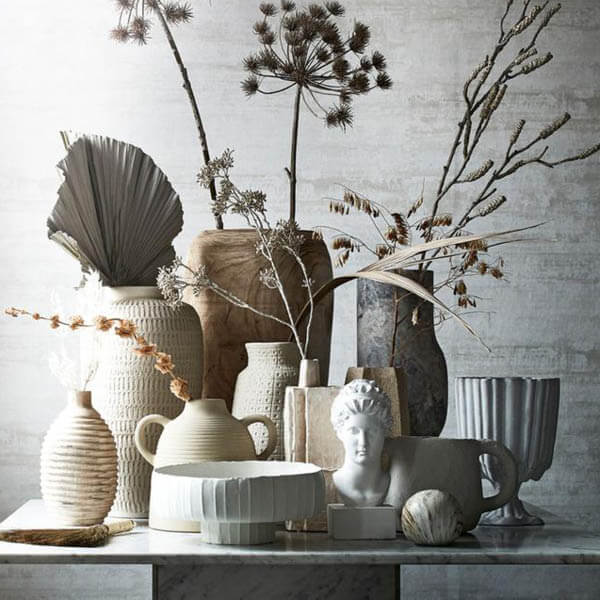 NOT ONLY IN JEWELLERY
Layering
Layering is an absolute jewellery trend: layers layers and even more layers. Wear as many bracelets next to each other or stack your neck full of different fine necklaces.

This popular trend is also translated into interior styling. At VT Wonen we spotted a number of beautiful vase combinations that almost create a piece of still-life in your living room.

By definition, every flower is already beautiful. But in the right vase it really gets the wow factor. Therefore a vase for every flower, from earth tones through grey and black to natural and azure. Especially in light shades, a mix of materials is very beautiful.

We love it, how about you?

BLING BLING
DIAMONDS ARE A GIRL'S BEST FRIEND
Of course you will all understand that we love bling bling. We only use black diamonds in our FIERCE by SILK Collection but we do not want to keep from you what's shining here.

Unlike a regular diamond ring, this ring is made entirely out of diamonds by the famous designers Jony Ive and Marc Newson. Instead of the ring being made our of precious metal like silver or gold and the diamond embedded, the two made an all diamond. A very large stone was used as the basis for this.

The ring was created for a (RED) benefit auction in December 2018 where the ring was sold to an anonymous buyer for $ 256,250. Since the ring is tailor-made, pictures of the result are only now popping up. This unique piece of jewellery is made by the Diamond Foundry in San Francisco where they grow diamonds above the ground. They do this by perfectly imitating the conditions under which gemstones arise in nature. So there is no blood on this diamond.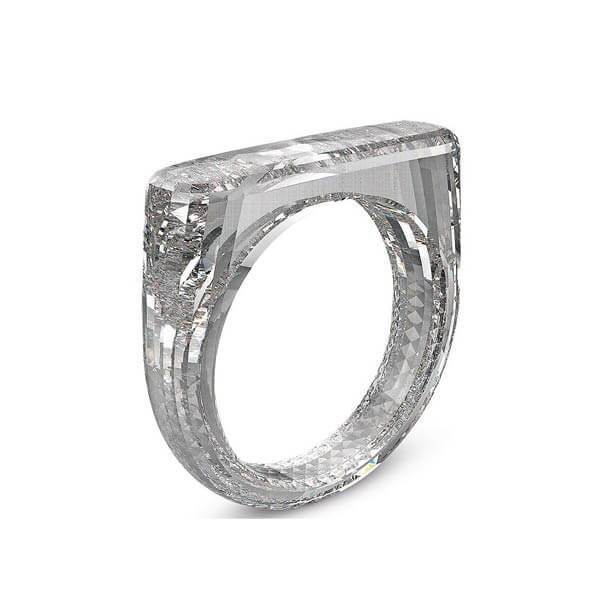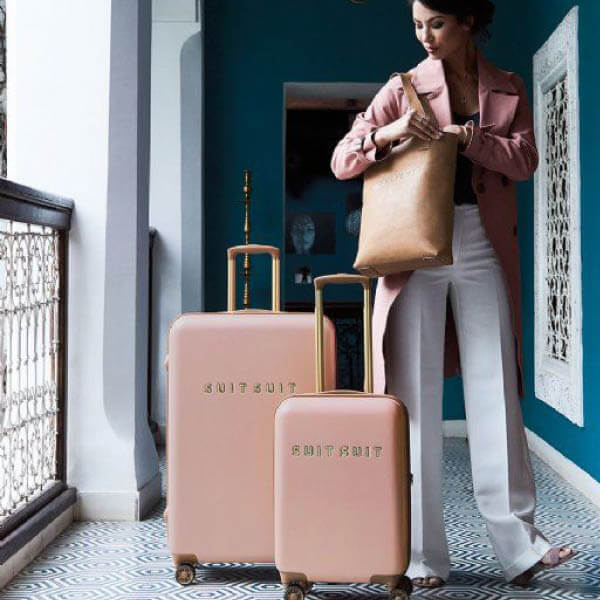 TRAVELLING IN STYLE
SILK loves to travel. Did you know that the founders met during a world trip with both nothing but their backpacks and a mountain of wanderlust in your pockets?

Of course you can travel around the world with your backpack on your back, but if you are going for a suitcase, select the Fab Seventies from Suit Suit.

The travel-loving city trippers in our team absolutely love the pastel-coloured stylish suitcases. And why wouldn't you have both a backpack and a stylish trolley in your wardrobe? You already knew of course, but we have a preference for and-and. If you are also looking for fun road trip tips, check out their inspiration blog.
Favourite spot in Lisbon
LX Factory
You should not miss this hotspot during your visit to Lisbon. From the center, take tram 15E to the Sto Amaro stop, or you can take the bus from Praca Figueria (No. 714) to the Calva'rio stop. From here it's only a few minutes walk to this cultural paradise.
An industrial site on the outskirts of the city may not be the first thing you think of during a city trip to beautiful Lisbon, but in this case it's really worth a visit! Hidden under the bridge is the hip industrial mini-town of LX Factory, where many creative, local and knowledgeable tourists like to settle down for a drink, buy beautiful local products or drink cocktails on a rooftop terrace. You will find art galleries, restaurants, terraces, music halls, designer shops, pop-up stores and much more.
As far as we are concerned, LX Factory is highly recommended: this mini-city with 23,000 m2 of old factory grounds has been revived since 2008 by a group of young entrepreneurs. It has since grown into a creative breeding ground where there is always something going on. Go! You will not be disappointed!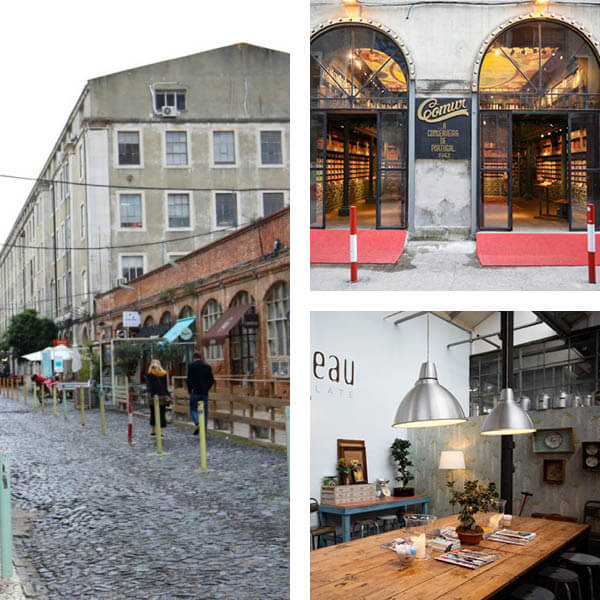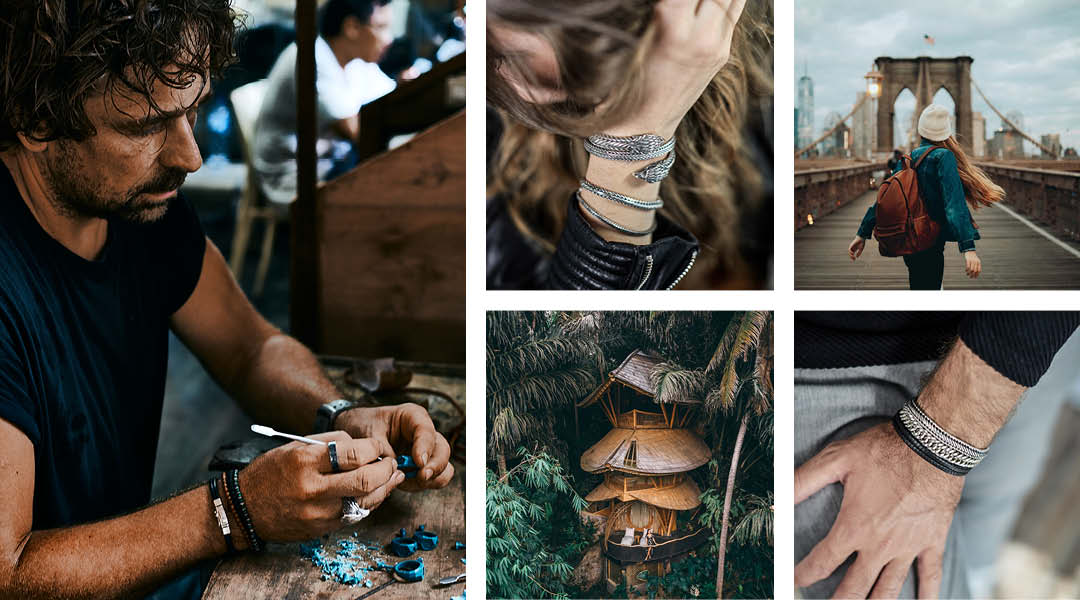 Möchtest du dran bleiben?
Newsletter anmelden
Möchtest du sicherstellen, dass Sie unsere neuen Produkte, Collections und die monatliche Dosis Inspiration nicht verpasst? Melde dich für den Newsletter an und bleibe dran!