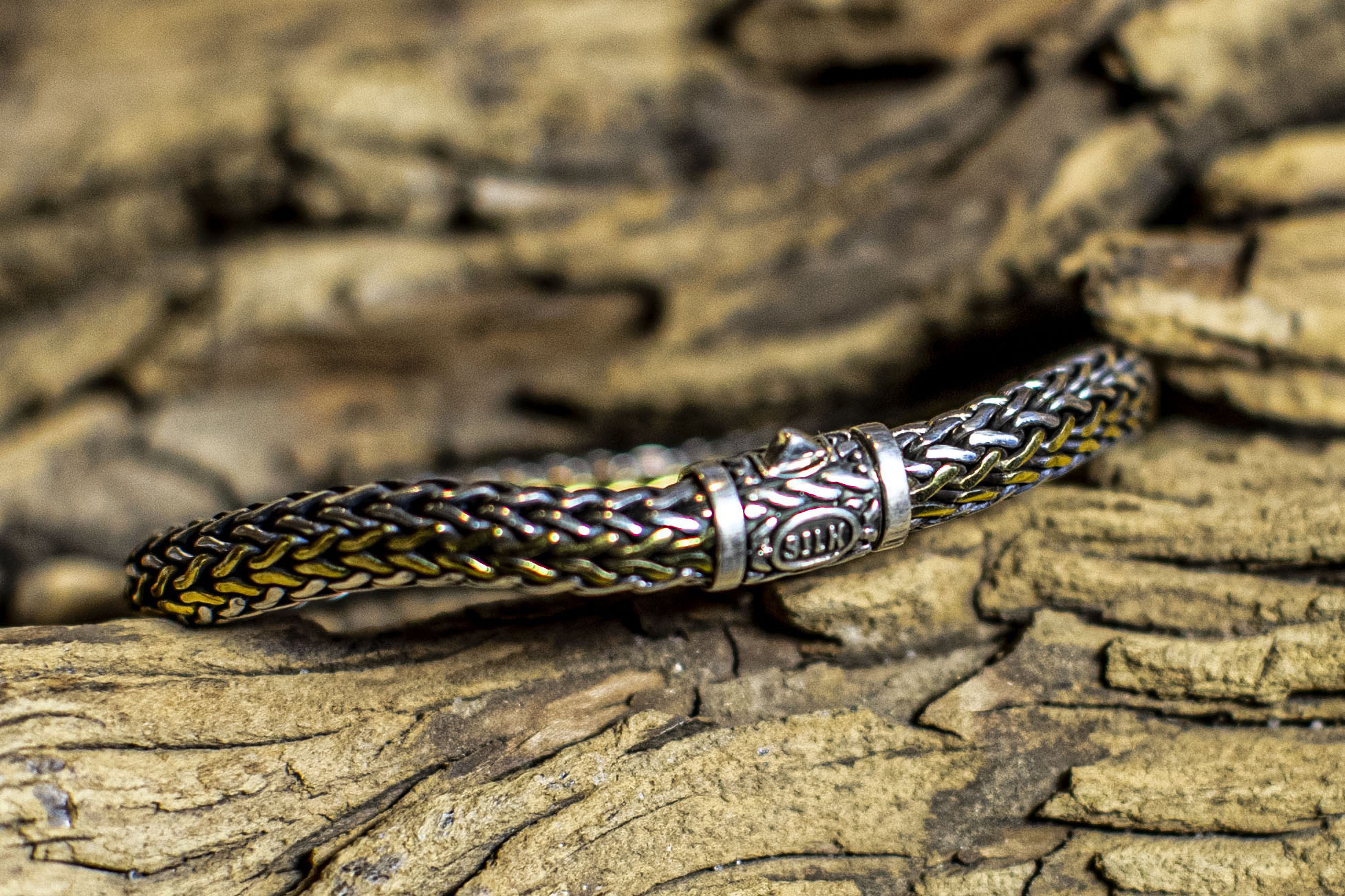 WORN STYLE LOOK - RAUW, ROUGH & MADE TO FADE
With the RAW Editions jewellery, SILK succeeded in creating a casual look with the use of new materials for the handmade sterling silver collection.

Each SILK piece of jewellery passes through an extensive craftsmanship process in order to create unique massive sterling silver designs for raw men and women.

With the RAW Editions, SILK introduces a number of sterling silver bracelets combined with brass and black oxide for which we used special brushing techniques for a 'worn style' look.

RAW, ROUGH, MADE TO FADE

New techniques have been used for the RAW Editions line. The sterling silver is matted instead of polished for several pieces and / or finished with black oxide. For some models, combinations with brass, a new material in the SILK collection, have also been applied. Because of the brass colour, the bi-colour bracelets provide a sense of luxury and some kind of roughness at the same time.

The RAW editions are "made to fade", the brass and black will change colour over time and when worn. RAW Editions pieces will scratch and fade in a way that tells your own story. It is precisely this raw rough worn look that makes these bracelets so unique!